Remember the show "Thank you for Smoking"?
Actually I believe a lot of you guys did not watch that show as it ain't a main stream class A movie but I am saying if you guys want to pick up a good movie, watch this.
In this show they talk about this 1 man who is a lobbyist for tobacco. Basically he is the "face" of tobacco and he will help to get tobacco out of trouble as much as possible. So do expect some really witty dialoges in the show.
On top of defending, they too talk about how tobacco create an image and promote them subtlety. Like for example inserting scene of popular celebrities smoking in the movies.
See? Very cool right?
I am sure everyone of us will have that one friend who is a heavy smoker and will go around "teaching" people how to smoke and get people hooked onto it. I use to have a boss who wanted to smoke in the office and I disagree. And in order to let him smoke in the office he even offer me $300 smoking dollar a month so I can start smoking and we all smoke in the office at the desk. #TrueStory.
Personally I am against smoking for varies reasons and I have never even taken a single puff. And in fact, I have never even tried shisha.
Being in the events/entertainment industry, very often we work late, we go out to parties and yeah, we need to look cool and these are some of the very typical reasons people will relate me to cigarettes, but sorry to disappoint I do not smoke.
Although I do not smoke I do see some
potential
benefits of smoking. I am sure there are like 78213606104213 numbers of articles online to talk about the disadvantage of smoking but let me share with you what are the benefits.
1.Smoking Point - Where all the gossips happen
This is one of the biggest benefit I see when you start to smoke. This is the place where people kill time and starts to share gossips. This is the place where you get to know the biggest deal about your company and not during a formal meeting, in fact some of the news that will never be announced can be found here.
2.Making New Friends never seems easier.
"Got a stick?" "Got Light?" Isn't that some of the very common starting line for most people in the smoking point? And from that point onwards, there will be 30-45secs of free time for you guys to interact. Do it a few times a day/week/month you guys will start calling each other smoking buddy.
3.Picking up Chicks.
This is just like the higher level of making friends but this is about making FEMALE friends. Although I am not really attracted to girls who smokes but if you are purely looking for some
fun
friend I think that's not an issue. The government just makes things even easier for us when we are only allowed to smoke outside of a club no? All the girls will be lined up outside the club for you to "choose". And yes, that place is well lighted up. If you get what I mean.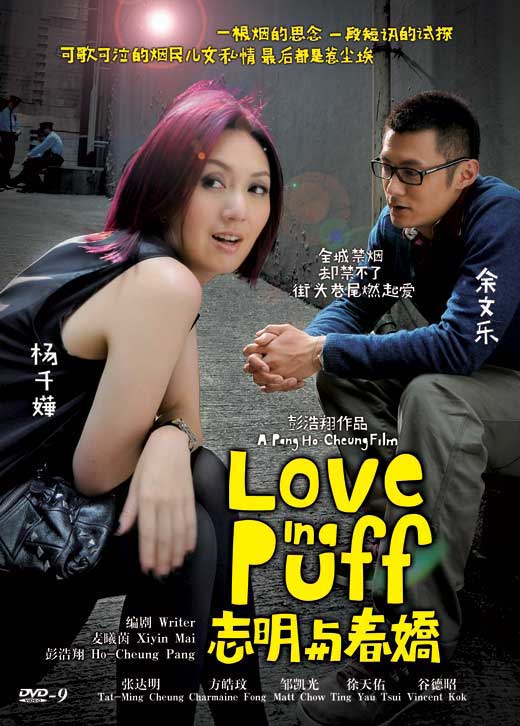 Love is just around the corner smoking point.
4.Walking away from awkward and boring situation.
Imagine this: You are trapped in a boring dinner with your girlfriend and family/ her friends. You have no common topic, you are bored and you need to breath. Do you want to break the fun and walk away? You know you don't want to do that cause your girlfriend will give you the death stare cause she knows your intention. BUT, things will be different if you are a smoker. All you have to do is wave your pack and walk away. Even if you do not wave it, your girlfriend can easily say "oh, don't mind him, he's just taking a breather." SEE!
5.You get 7581829073014213 more breaks at work.
You are bored in the office, you are stuck in a situation where you have no idea on how to carry on with the proposal you are doing and you really need to walk away from your desk and stares at the birds and maybe the sky, you walk up and your boss ask you "eh, where you going?" and you said "going outside to look at the... sky?" and everyone in the office will think that you are a freak. There goes your imagine. They will say you are freaky and you are lazy and you take breaks for NOTHING. Where else on the other hand if you tell people you are going for a smoke, you are no longer lazy and in fact you have a reason to take break and that is where you listen gossip and make friends and bond even with your boss!
----------------------------------------------------------------------------------------------------------------------
See! On top of just a shallow reason like smoking make you look cool, there is actually a lot more benefits of smoking! Here comes the punch line - although I can name 5 benefits of smoking, I AM STILL NOT SMOKING!! Why?
10 disadvantages of Smoking.
It makes me smells.
It's expensive.
It stains my teeth.
I am already fat and I shall not have bad lungs too.
It affects your sex life.
It cause heart diseases.
It makes me weak for sports.
It's bad for the kids around you.
It's disruptive to work.
You can't even enjoy a 2hr show in peace.
Although I have 5 very awesome reasons to smokes, I too have 10 reasons not to. So should we start smoking?
I don't think so. In fact i think you guys should Quit smoking too!
Mr.Smith, smoke smoke smoke? One day no smoke no feel shiok! HUAT AH!