POV - Point Of View.. a term commonly used in video making.
It has been awhile since I caught a horror movie on the big screen as the GF ain't exactly a fan of such movies but thanks to OMY I get to watch a horror show ALONE with many other ghostbloggers from OMY.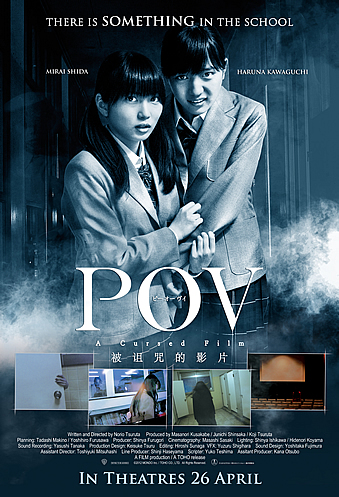 So as the title suggest it's about video making and them recording things that shouldn't be there. No surprises in this movie where you are expected to see some shaking POV videos like of those on Blair Witch Project and no surprise as well that you get to see some random ghost from those videos.
For me what makes a good horror firm is not about just surprises and popping out of no where to scare you at that moment but it's about the idea that they plant into your mind after the show. Sad to say so far the ones that can really give me the creep only goes to those Thai Horror show.
Not only did this show not give me that feeling, it also drags on a little too long for their own good. The idea is direct and they tried to drag and create the creepy feeling too many times and i wouldn't say it's really successful.
All in all if you really need a good movie, this will not your go-to movie this season with all the blockbuster and if you need a show to bring your date to so she can get a shock and hug you while you stroke her on the head, not a good bet either.
Overall, this show did not fulfill it's objective of scaring me, neither did it have a very original idea, no good music or scene and even the Japanese actress weren't cute enough to save the show. I don't think I need to give a scale rating for a show like this.
Signing off with it's trailer.
Mr.Smith, Thai horror firms are still the best i guess.