Just when i was talking about my birthday.. surprise just pops in!!
oops.. not this..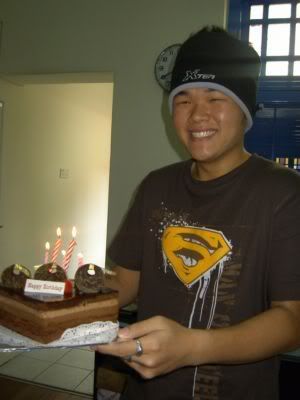 yes this.. a cake!!
so sweet of my colleague man..
4 beauty of my office.. too bad my favorite designer not around.. actually my office only has ONE designer.. hahaha
all the hunks of my office.. actualli got one more as well.. but he was baking cake in the toilet.. not the one i cutting lah!!
Mr.Smith, so touched by my company's colleague/friends/teammate/family..
"我就是我行我素 我沒有風度 我只有態度 你說我太酷"