Foreplay
: John finally got his Pink PSP..I pass him my 2GB and PSP UMD.. save almost around $100 for him.. i'm proud of myself!!
Spend the day at oohtique once again.. got to know michelle better.. she's realli a nice lady to chat with and she was w a wig today.. she looks realli cute into..And she got to meet John.. and we played this card game where u tell stories..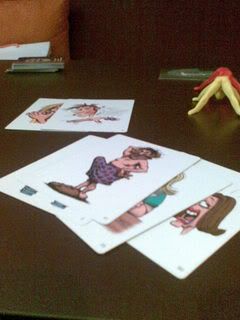 Sex..Ah Bu..Shagging balls..
and i show her the previous game i purchase and she realli had a good time with the figures.. and we notice that the ladies comes with 4 boobies.. OMG!!
and of cause we saw this couple.. standing there in their under gahment.. for quite some time.. and poorguy.. cant even touch the ger..
it's a good trip i will say.. good place to chill out and learn some stuff..
n michelle was wonderinng why i always seems so free.. simply cause i do nothing all day.. haiz...
and of cause we saw the all time favourite scenario..
" there's so many parking lots until u can just do a parallel parking here"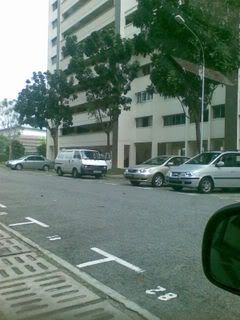 no joke.. someone actualli did it..
Mr.Smith, chasing my dream..a dream.. i wish my life is just a dream..
"我就是我行我素 我沒有風度 我只有態度 你說我太酷"