Over the years people kept going on and on about me not having my class 3 license. Like it is a must for me since I am doing sales and events. Like it is a must for me cause I am one of the partners of the business. Like it is a must for me cause I'm awesome.(So I choose to believe.)
Actually there is a very reason behind why I do not drive. The truth is because...
I was a street racer.
Really? I've never seen you around.
I race around Singapore for years and I was really good until one day...
No, I did not bang someone down...(I don't drive a Ferrari so...)
Neither did I get caught by traffic police... (They were too slow for me anyway.)
The truth is...
The only car that I will drive...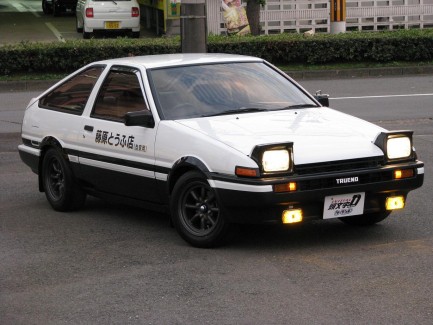 I deliver Toufu at night.
COE EXPIRED
Touching story? No? Fine.
You can don't believe my story, you can don't believe about my COE Expired car but you must believe 1 thing. You can race and watch a race in Singapore.
Yes, of course I understand that speeding kills thus I am asking you to watch a really safe race at the
"Race-Me Mediacorp Soap Box Derby Event"
What is this about?
Soap Box Derby officially started in America in 1934 created for the youth. Today, it has developed to a race around the world and for people of all ages. Here's a video to show you what is it all about!
So basically you need to decorate a normal looking cart into any design you really like! And then you RACE!
When/where is it?
Sept 2, 2012 at Singapore Expo Hall 6.
What can you win?
Fastest time:
Top prize – S$1,000; Second prize – S$600; Third prize – S$300
And there is also S$500 for "Best Dressed" and "Best Crashed"!
Sorry to inform you that the registration is already over BUT nevertheless you can still check the event out
!
And THIS would totally be my ride if I were to join this contest!
So so make your 2nd Sept Free and see you there!!
Mr.Smith, 我要买GTR!!