Remember my favorite NBA player - Penny Hardaway? He was awesome. He was the biggest thing on the court during his era but his days didn't last due to injuries. Jeremy Lin is awesome now but how long can be stay awesome?
My point? Being awesome ain't all that hard but it is about staying awesome and leaving a mark and touching people's life. How many of us has done that or how many can do this in the future?
It might sound like a tall order if we are talking about someone but what about a brand?
You might not know but Nestle has been with us for already 100 years! I grew up as a Nespray kid, I drink MILO all the time, I drink nescafe to stay awake and I even eat Maggie Mee in my outfield during army daze! You gotta be kidding me if you are telling me that Nestle hasn't been a part of your life!
So we gathered at the toy museum 2 weeks ago to "celebrate" this event! It's not just another typical media event where we have performance or cake cutting. We had a very interactive session talking about the good-o-days and what is a toy museum trip without some toys?
FYI, this is totally not my ERA. Not so old yet!
Things were cheap back then. So we do not need too many digits as well.
Old Skool product FALL IN!
LOOK! My Fav Tak Giu! It's Tonic Food Drink!
More awesome than a kick scooter!
"SILENCE!! I'LL KEEL YOU"
SISTER?
This is Haikal! He is teaching us to make toys. WAIT! HE WAS MY PRIMARY SCHOOL CLASSMATE! #TrueStory
Can you guess what toy we are going to make?
1st, tie the chopsticks together.
Pull the 1st one to the left and 3rd one to the right and tie another stick across like this!
Closer look on the rubber band knots.
Put a marble into a plastic bag. No, this is not the ball from your mouse in the 90s.
I have no caption for this. If you get what I mean.
"EH! Mine cannot stand well leh!"
"See, I got mine up"
"Mine can stand on my head"
"I can balance 5 at 1 time!! MUAHAHA"
Okay, so that is the balancing pyramid. It kept us entertained for awhile actually. The idea of this toy is actually not new to me, I remember I have one of this at home too. Just that I never expect that I actually can make one myself!
The one I have at home looks like this! A balancing bird!!
I wonder how will the "new age" iPhone, PS3 kids will enjoy playing this toy. Although I am a gadget man myself, it's still pretty amazing making your own toy!
And that wasn't the only toy we made during the event. Can you guess what else did we make from the pictures below?
We used tracing paper.
And a piece of stick!
Yes! It's a kite! And we were told to design it anyway we want and the theme was "100 years of Nestle". And my "team"(no, it's totally an individual thing but apparent Ms DumDum wanted it as a team effort) went with the idea of Milo! The reason why i prefer MILO > other products was simple, although Nestle ain't a local brand but it sure has integrated itself into our lives in too many ways and the most interesting one has to be MILO.
It even has got it's own local name - Tak Giu! And this name is actually widely recognize by everyone locally. They story behind this is cause people back then ain't English educated and pronouncing the word "MILO" ain't the easiest thing to do and their tin has this little boy who plays soccer and thus it's name "TAK GIU" which means "Kick Ball".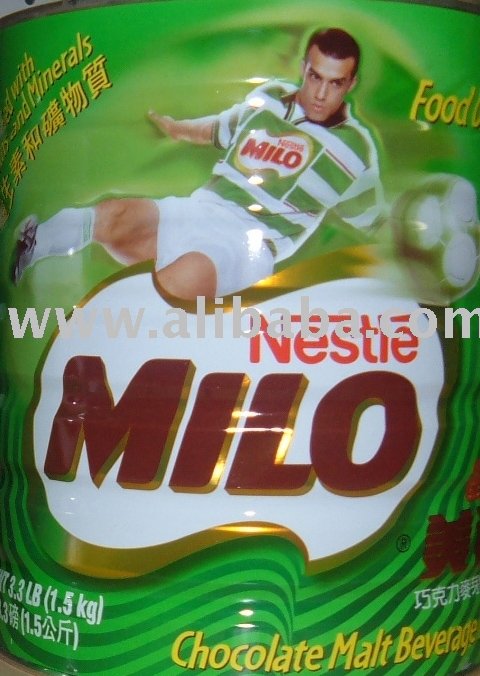 This is truly Nestle if you ask me! And that's how my MILO KITE gets it's design!
"100 Years of Tak Giu!" Actually I've no idea how old MILO was off hand but now I know
MILO
has been around since the 1930s thanks to Wikipedia! And ya, so I'm actually wrong cause it's not 100 yrs for MILO (yet).
I am actually very impress by this machine. The coffee quality is comparable to those they sell at cafes and each capsule is only at a dollar odd in major super markets. And the machine comes in two sizes, the piccolo (shown above) and the circolo! It's only $189 and $269 respectively! I wanna get one for my office!! ME GUSTA!!
Circolo!
A coffee made by the circolo.
We had a nice weekend all thanks to nestle for the invite! And now I need to get that coffee maker!!
The coffee powder smells so good and it made me look so pretty. No seriously, I look hotter as a blonde. HAHA
Mr.Smith, TAK GIU JI PUAY~~