Smith
- That's who I am. I call myself the man of many interest but not talent. I have been lying and hiding myself from the attention of all because of the simple fact that
"
with great power comes great responsibility" .
I tried my very best by hiding my true self from everyone else but as we all know, shit happens.
I manage to split myself into 2 parts ( don't ask me how) and place myselves ( in this case this is the correct spelling) at different part of the world.
Me, as you all know stays in Singapore and the other part of me was left in Japan.
So i separated myself into two where 1 is the good looking half and the other is the talented half. ( You go decide which is which)
Recently I(not we) kinda get back together and participated in a certain contest trying to win some money of course. You know, the HDB thing is kinda expensive and I needed money for the wedding dinner and renovation shit as well. I seriously did not expect anyone to have identify me even when I was back in my full form.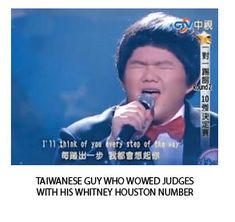 This is the combination of good look and great talent.
And if you have yet to watch my videos.
I seriously hope you did not believe me.. =.=
Credit : This post is @inrsoul inspire and thanks to him for the "equation" picture which was kinda popular on our timeline. I got over 40 mentions and this picture actually earned 300 + clicks within that short period.