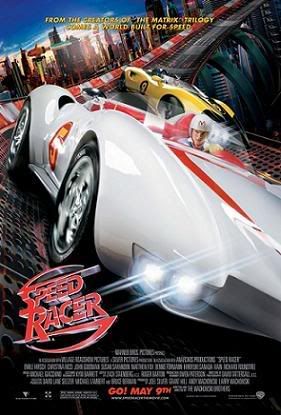 GO! Speed! remember to stay and watch the part after the credits
Graphics - 8/10
Story - 5/10
Colors - 10/10
Humor - 6/10
Acting Skill - 3/10 ( any other actor/actress can be in this show actually )
Overall -

maybe around there.. or 2.5.. It not worth 9.50.. but for entertainment.. 6.50 or 7 is okay.. It could have been a 3/5.. but i was expecting too much from the Wachowski brothers who brought me the magic of The Matrix.. and of course Speed racer is a famous anime back then which makes me even expect more..
abit about the show..
from wikipediaSpeed Racer is a 2008 film that is a live action film adaptation of the 1960s Japanese anime series Speed Racer. The film is written and directed by the Wachowski brothers, who also serve as co-producers. The film had been in development since 1992, changing writers and directors until producer Joel Silver and the Wachowski brothers collaborated to begin production on Speed Racer as a family film so the directors could reach a wider audience
It really serve very well as a family show if that is their target, but for movie buffs like me - failed.. And can anybody tell me what is rain doing in that show??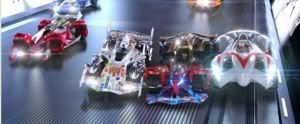 Hotwheels in real life
The problem with this show is ,
no.1 - it is very much like woman have great sex.. - multiple orgasm.. this show seems to have multiple problem and multiple problem solved which end up they are all small small little problem which there isnt a real big problem which viewers will be satisfy when the big problem is solve.
no.2 - pretty much lead to by the 1st problem i guess.. there is no thrilling point.. it is just like this.. this happen.. blah blah blah blah blah.. and there is nothing to be expected from.. some movies when u watch u will cant wait to know what happen next as in how something will end.. how will Iron man beat iron monger.. how will Neo goes back into the matrix.. but where for this.. it is just the blah blah blah and win..
no.3 - i guess like i say it is pretty more for the kids.. which is why they try to made the racer X as his brother part a suspence which is rather not enuff for adults..
all in all.. if u r a kid.. if u like colors.. if u are a family man with kids.. yes pls watch.. if u r a movie buff.. u can save the money for a better show anytime. = )
Mr.Smith - You think you can drive a car and change the world? , erm.. no.. cause i do not have a class 3???
"我就是我行我素 我沒有風度 我只有態度 你說我太酷"