It's time to unveil the mystery that has been the talk among the marketplace.
Brought to you by the same people who brought you Pitstop cafe, the new venture called nEBO is a F&B establishment that is part of our Pitstop vision of YOUTH ENGAGEMENT.
The Self-proclaim Senior Member of the pitstoppers holding the title of defending champion for one of the highest pitstop dollars ( ME ! ) has send none other then himself to check out the new F&B establishment nestled in the buzz of the new downtown east complex, the E!hub is the mission's location.
Before going to the nEBO cafe , maybe just a little background infor about nEBO..
- Change my mind.. read it yourself
HERE !!
Pictures tells a thousand words.. Let's hit it with the pictures!!
Nice Menu , Nice Branding !!
Check out the exclusive seats for nEBOian !!( members )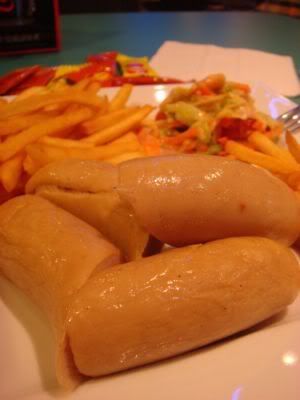 No Mum's Special?? Dun Worry..Mum can Cook so can Bryan !!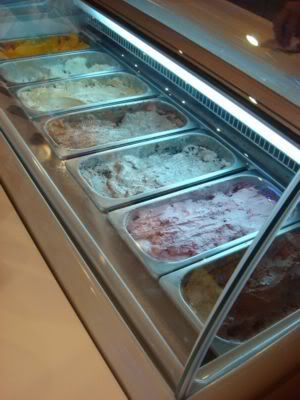 Miss the nice nice ice cream serve @ pitstop??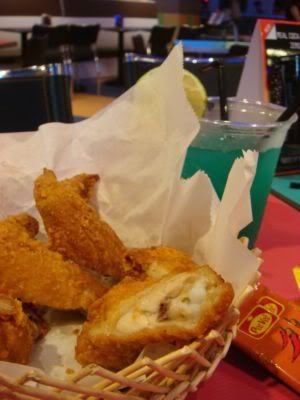 Big Fat Chicken Wings and Pitstop Special Drink !
Need to check your email?? Dun worry.. we have it too !!
How could we miss out the board games??
The New Monopoly !! No cash !! Just Swipe the card !!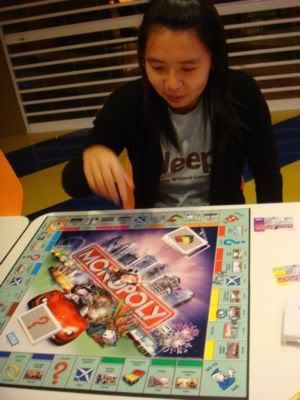 "Hiak hiak.. all ur money belongs to me!!"
Food - Check , Location - Check , Service - Check, Reasonable Price - Check, Good boardgames - Check... It's a wonderful new hangout for easterner like myself !! but wait a min.. I seem to have miss out something.. hmmm..
erm.. us??
Of Course !! The same old faces you see at circular road is here too !!!
What? Too little details on my blog? You wanna know more??
FAQQ:
So Where is it??
A:
Pls pay attention.. it's at pasir ris down town east !!
Q:
Erm.. where?? how do I get there??
A:
alamak.. sbs transit.com lah!!.. nvm.. Nearest mrt station is pasir ris ( duh!) Some of the bus services I remember are , 21 , 3 , 17 , 5 , 12 , 89 ? That's all I remember..
Q:
What's the hourly rate for gaming like??
A:
Good news!! the gaming for now is
FREE
!! all you need is to place ur ID with our friendly staff and TA DAH!! u can enjoy hours of fun with your family and friends !!
Q:
WAH!! SO GOOD!! FREE?? Until when ar??
A:
erm.. until the promo end?? (-__-||)
Q:
Then.. Do I get to earn pitstop dollars???
A:
WHAT!!! You wanna snatch my title from me..Lucky for me.. NO!! muahaha
Q:
eh.. den do I get to see my favorite staff Carolin in the house?
A:
wah.. that one ah.. call 1900-Carolin(2276546) to find out more..
Q:
eh then hor.. i ask you ah..
A:
OIE!! u not enuff ijit?? Wanna know more go down yourself lah!!!
Disclaimer : The Above FAQ is posted in the point of Mr.Smith
NOT
on behalf of nEBo management..It's purely just for laugh.. For more information please checkout
Pitstop Cafe Blog
Mr.Smith,Once a Pitstopper , Always a Pitstopper
"我就是我行我素 我沒有風度 我只有態度 你說我太酷"