Do u guys rmb the old school Mr.Man and Little Miss book??
I realli love this series as the story is realli very interesting and
it actualli give a face to many feelings..
From wikipedia.org
The first of the Mr. Men characters is reported to have been created when Adam asked his father what a tickle looked like: Hargreaves drew a figure with a round orange body and long, rubbery arms, which became Mr. Tickle.
so it was how this series started and run so long.. but sad to said the rights was sold at 2004.. but the happy thing is at least the series is on going.. and good..
but smarty pants smith wanna give this stuff a try too!!
StickySmith!!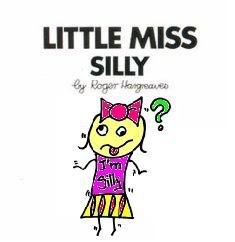 u all shld know who this is..haha..

this is mr.chai!! hahaha
fun rite??
u guys shld give it a try!!
Mr.Smith,Makes good author as well!!
"我就是我行我素 我沒有風度 我只有態度 你說我太酷"