Foreplay
: i just spent 5 good hrs at boat quay.. but not drinking.. not 6..but at pitstop.. i actualli spent 5 good hrs with the gang playing boardgame.. hey.. it's all fun!!
Life has been unbelievably smooth for me.. everyone at work is nice.. great ideas are flowing into my mind..time management is a-okay.. family..friends..work..everyone get a piece of my "cake".. that's an analogy about time management..maybe i'll talk abt it next time.
Will like to touch on this topic - bottomline..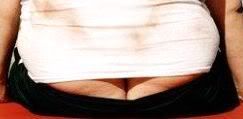 THis is buttcrack.. not bottomline.. doh
for friends who know me well enuff.. they shld know uncle smith is a person with lots of things to share..clear target..clear goal..and know wat he wants..and work towards what he wants..and of course.. lots of thoughts on mind and of course lots of beliefs..
what are all these beliefs in me? it's a simple set of "rules" i work within..but of cause.. being a human.. life is always flexible and due to time.. environment..pple and even weather changes things..
but no matter how much these things change.. there's always this bottomline for everyone and everything..
so what is bottomline?? it is more or less like tolerance.. it's something very important to me.. like for example.. no matter how crazy i am.. how hard i play.. i know where to stop.. no matter how irritating my mouth is.. i know when to stop.. this is the importance of bottomline.. if u nv set ur bottomline clear.. shit happens easily..
u can always try ur luck to push other's bottomline.. but luck might run dry one day.. so if u carry on pushing it.. it might just be a bad dream tat u can't wake up from..just like coming out too late and getting ur gf pregnant??
If ur friend is having a bad day.. of course.. dun push it and piss him off..and even how nice a person u are.. and how forgiving u r..u cannot forgive everything.. u will be at the losing end one day..
it might not be known to u.. it might be a very blurr picture to u.. it might even be unnotice to u.. but u might already have set many bottomlines for many things..it's just that it's nv clearly clarify and drawn out in front of u..
got it? no? go think about it.. uncle smith might not be always right.. in fact i might be always wrong.. but wrong or right it's always just a matter of the beholder isn't it??
Mr.Smith,ASGM!!
"我就是我行我素 我沒有風度 我只有態度 你說我太酷"