Foreplay
:Was working on sunday @ central C.. saw Yanzi in real..well.. just another human to me..Just finish rearranging my room..actually spent like 4hrs plus doing it.. shag.. but i'm so satisfied !!!
Was off to a road trip with uncle john oh 6th till 7th April.. Set off at 0400hrs and reach Sg back at 1800hrs.. it was a great trip!!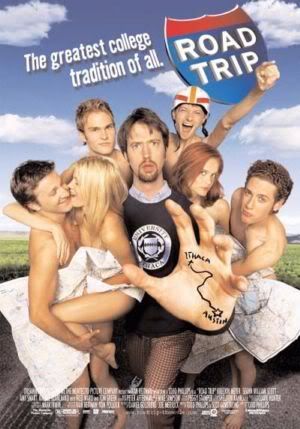 no.. not wat u r thinking.. no sex.. no rave party
It's not like we travel to from chicago to LA or sumthing..we travel from Singapore to
Kual Pilah
. It took us around 3hrs plus before we reach our destination.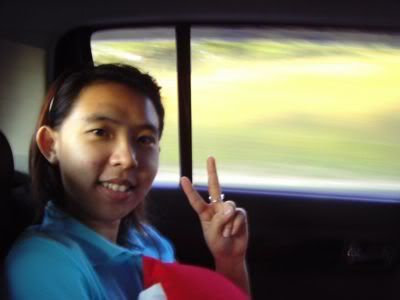 dumdum looking happy n excited on 370D
It's nothing much.. not some big city with fancy shopping centers.. it's just a little kampong with nice building and nice pple who cook nice food.. it's a place for us to get away from the city life and do nothing but relax..
KUA TIO GUI!!
very 1st thing which caught my eyes was this picture of ah beng john.. it's actually the same pic hanging on the wall of his room @ sengkang.. but i just wanna take n show it to everyone.. :muahahaha: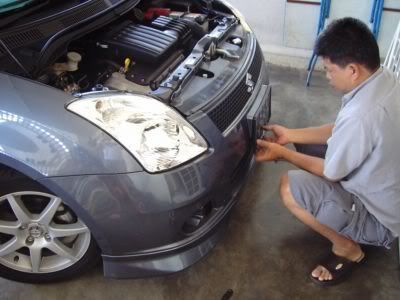 DIE 370D!! DIE!!
This is John's uncle.. he is a great host.. he brought us around the 2 days and realli make the trip a fruitful one.. he bring us for good food and wat's the best? he pay for it as well !! TADA~~ He make a living by re-coloring cars and he sure knows alot abt it and he is actually helping john to by giving 370D a little checkup..
Noodles anyone?
We slack awhile @ popo(grand mother in dialect)'s and we headed to 2 different temple along pilah to pray and have some good vegetarian food..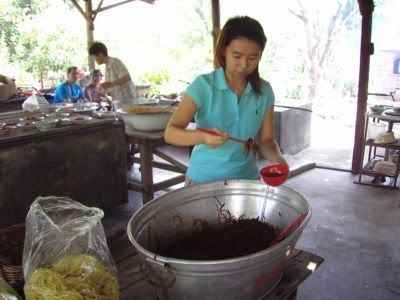 Buffet style - quote john's uncle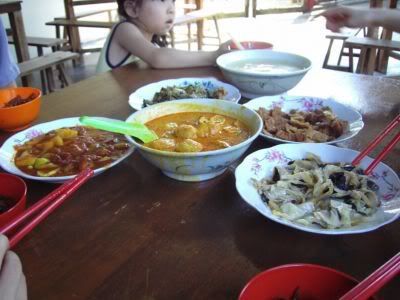 it's FFA!! Free For All!!
The main thing abt this trip? eat.. sleep.. eat.. sleep.. rite after this vegetarian "high tea" we drop back at popo's home and? we were ready for lunch!!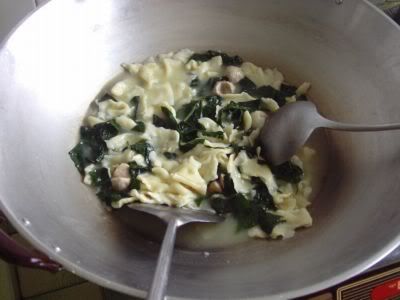 The legendary mee hoon kuey - diy by popo
Looking at the care n love popo give us really makes me miss my own popo..wonder how's she.. sob sob..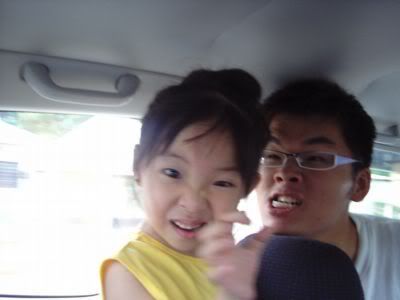 This is jacky's cousin Jia Xing.. Interesting thing is that all their cousin's name starts w a Jia which is the same chinese character Jia as mine by not john himself..realli so qiao!! It spent me little effort n time before the kids were like my own friend.. we realli spent good time messing around and playing.. but it's realli tiring as they are realli a rowdy gang..well. it's john's cousin lo~
John's uncle decide to bring us for a swim after a good meal..a swim but not at any nice hotel swimming pool nor is it the beach.. it's actually kinda like a spring or waterfall.. the gahment there had build kinda like a pool thingy to collect the water and make it safer for pple to swim..
It's
Ulu Bendol
A short little clip.. oh ya.. i'm that irritating voice..
It's a good swim and good experience.. something we nv do b4 at Singapore lo~
but wat hit us real bad was the temperature of the water.. there is this two pool side by side and the water flows from high to left pool and to right pool.. to put it simple it just means that the water on the right came direct from the left.. BUT.. the temperature is totally different.. it's like a very very cool pool compare to a very hot pool..anyone knowledgeable enuff to share??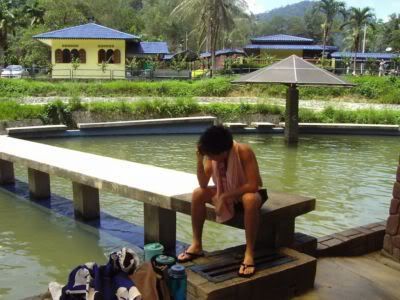 Left pool..Uncle John doing the thinker..right pool..that's the two pool..
DU LAN!!
We went back home after a good swim and we went to the room and took a power nap.. it was good.. great air con.. great bed.. great slp.. or maybe it's just us being too tired from the long driving trip.. =P i'm also not the driver.. haha
Uncle den brought us to this place for sea food.. it's like a good 20 mins drive away from popo's place.. there's alot of good food.. fish and prawn n many more... and it onli cost them 80SGD for 16 of us!! worth it!!
OIE NOT LIKE THAT LA
it was home work doing session for the kids after dinner.. and uncle john acting senior there..:lol:
no doubt.. ANTIQUE!!!
John manage to show us the place in abit more detail and we had a good chat with his uncle n aunty..we get to know each other better..and they are realli nice pple and guess wat? they decide to bring us for SUPPER!!! eat again!! AGAIN!!!
u dun believe it but where are we having our supper??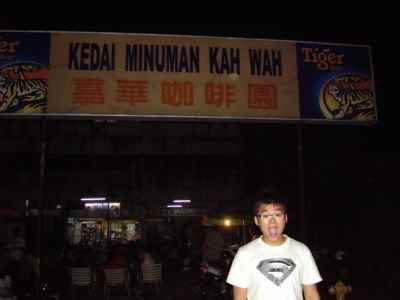 My kopitiam??
Dun believe my eyes lo~ after the previous
Sugarcane
store.. i actually have this coffee place at pilah!!
my name seems to be common wor~ but i dun have any friend with this name leh!!
It's a good day trip.. and soon we hit back home to SLP!!! again!!!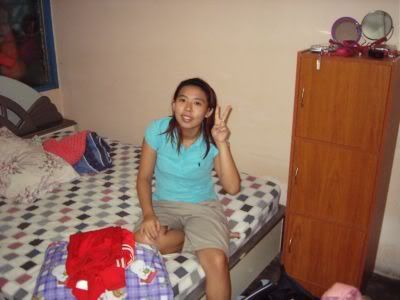 happy to slp.. her favorite pass time
accommodation weren't as bad as we thought .. john told us KAMPONG and we have this idea it's like attap hse with no toilet and wooden planks kinda thing but it's actually a good semi-d kinda building..
that's all for day 1... will continue on day two when i'm free.. wat am i talking abt.. i'm almost free.. aiya.. see 1st la!!
Mr.Smith, kampong life love it~
"我就是我行我素 我沒有風度 我只有態度 你說我太酷"