Always kenna feature on his blog wor.. so i thot i shld feature this arshole as well..:lol:
den i shld feature some other peeps like ryan,john and so on.. :lol:.. for now.. lets get started n smash keong's reputation - if there's any..which i doubt..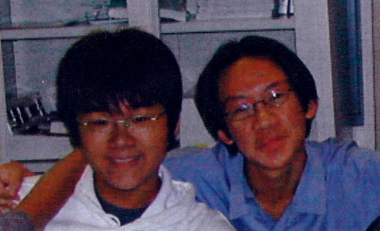 This is our 1st picture 2gether
I didnt even know this pic exist until the day i almost grad from tp and we were digging through some rubbish in CENT room and i found this horrible picture.. this pictures was taken at the age of 18? maybe 19.. cant remember
anyway.. i hated keong.. i hated him cause he always got this bo chup feeling in the LT..den in the classroom also.. den always no big no small to pple.. pple ask him things his reply is like a typical ah beng.. but actualli he's not.. he just duno that he offend pple.. cause he's just that simple minded..
i also cant remember wat happen or when.. we just become good friends.. we were in the same project grp during yr 2 and it was the "congras" group back then.. when the lecture mr.banana read my group out everyone was laffing their head off.. got 1 time Chan Jianwee.. 1 time ridwuan and 1 time keong.. 1 fcuking panic.. 1 fcuking solo n 1 fucking dunno wat he is doing.. dun bother guessing which is which.. keong is the one duno wat he is doing..
we got very close till the point we can just go to each other hse n slack the afternoon.. i have to wake him up to sch.. rush him to do his work..basically he is just like my little brother..we spent weekday weekend almost all the time together unless he got tennis..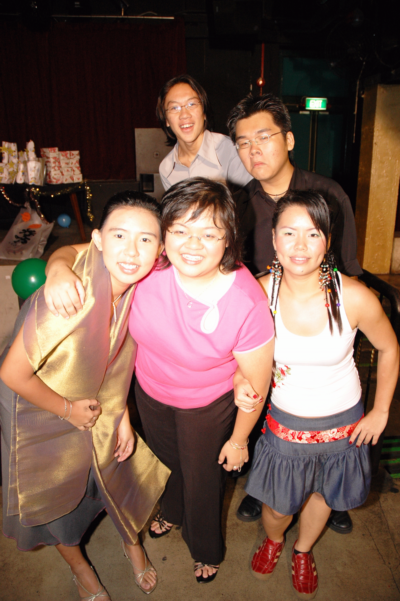 he comes to me for advice.. and i screw him almost half the time.. or even more.. i will say it's some thing realli bad.. cause the way he do things is realli like half a pace slower den others and i'm the person who always asking for solid solution n quick..i find it bad to be shouting at him most of the time la..and i'm trying to change.. but he is realli nice and give it to me almost half the time as well.. :lol:
i dun think it's a i'm wrong or he's wrong relationship.. it's more like a we are different kinda relationship.. he is a realli nice person in a sense that he always respect pple.. and care n concern.. but sumtime too deli dehli(dunno how to spell) for me.. but well friends do have diff characteristic and we r suppose to accept each other..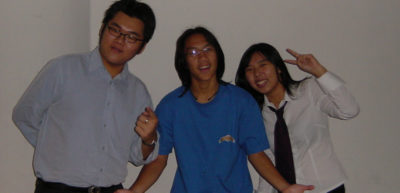 yeah.. that was us
we spent our days playing alot of games and most memorable was RO - Ragnarok online.. keong is realli a 100% gamer and 100% thinker and 100% dreamer..Spend alot of time thinking of wat to do.. observe things around him n always coming w solution..always trying to help pple.. but many times forgotten abt himself..
he is willing to learn..and willing to take changes..like how i always make him change his dressing.. his speech and so on.. he is always open to new ideas n feedbacks too!!
like john say.. as friends.. we learn from each other..n for keong..i realli thx him for the support.. even back in sch.. supporting my events even when he dun give a damn abt wat happen around him in school..
Conclusion : Keong is a good friend who gives other alot of faith and supporting. He makes pple feel good about themselves.. not cause he suck.. but the amount of trust he give to others. but my advice as a "big brother" is - care more for urself.. it ain't a sin to be selfish at times.
Mr.Smith, always scold keong one lor!
"我就是我行我素 我沒有風度 我只有態度 你說我太酷"