" Good Evening Ladies and Gentlemen.. If u are just walking pass and wondering what's happen, no worries.. come on in ! feel free to walk around and take alook at some of out exhibitions down here at ITE Road Show 2007!! "
Mr.Smith's Hideout for pass 3 days
That's the same voice rambling through the days from 2nd march to 4th march at Marina Square. I was doing event's coordinating with
Vox
once again and this time round it's for ITE road show.
So after some good movie or maybe even b4 the movie many pple have this idea that ITE means it's the end. If u ask me.. i will say NO. It might be the idea that since those pple at ITEs are normally the pple who cant make it to Polytechnic or JC - but do bare in mind.. for those who make it there doesn't realli means they gonna end some where far far away as well. In fact many successful business man n woman were once a student w ITE. after they completed studies with ITE they carry on to Poly or some even UNI. As long as u have the right attitude to fight, it doesn't matter where u came from.. All it matters is where u end. It doesn't even matter at wat age u start.. some pple get rich at age of 25.. bankrupt at 28? some are student all the way until 28? get rich 29? and end up with an empire of gold?
So this roadshow not only serve the purpose of public awarness of ITE courses and how to enter.. it also tell pple that we do have alot of talents at the ITEs as well.
Enuff of words.. time for some pics..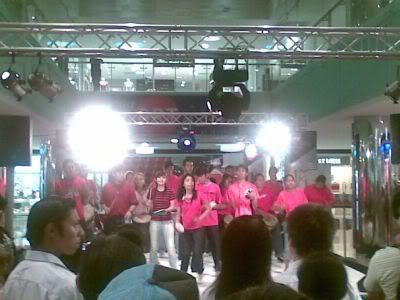 Some drum group.. very kampong style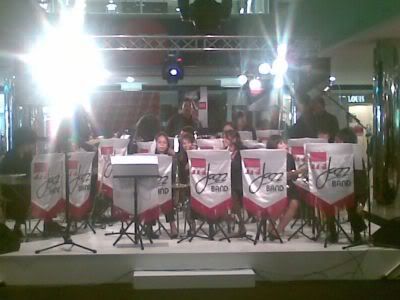 The Band !! My Jr is there too!! - small small world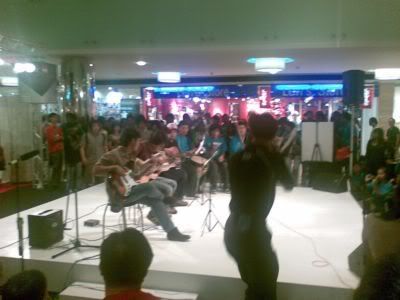 Guitar group name my favourite melodies - very nice dudes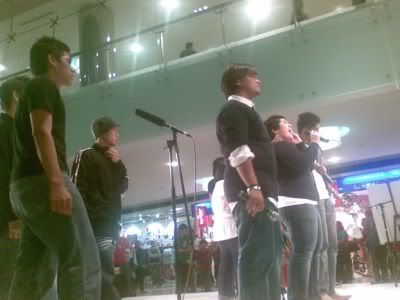 ITE Swings..Very strong vocals..I Believe I Can Fly..They touched me with their voices..BELIEVE and u shall FLY.. ONE DAY!!
Izzy.. very very impressive dance move..
very funky dance team.. and they have a superstar look alike in the team
She's the one.. dun u find she looks like Storm from X-men??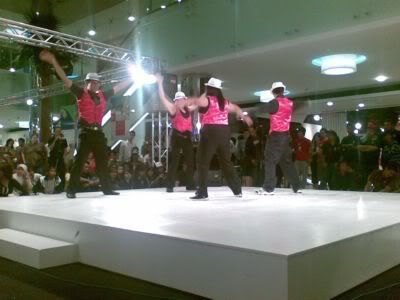 This grp perform a rather weird dance.. their dance is not the point here.. try zooming into the dancer's feet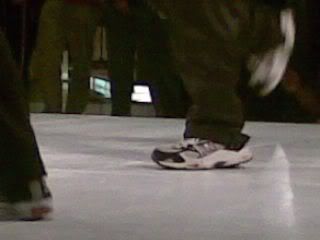 For those who are too lazy to zoom.. KNN!! SAF shoe.. performance no better shoe??
So that's abt it.. And there are many more groups which i'm too lazy to take foto.. Which include one of
The Dance Floor
dancing team
"D2K"
.
And working at marina ain't all bored u know? Marina square is a very cool hang out which alot of my friend hang out?? The pple i meet within these 3 days - Geneviene from TPss (sorry.. dunno how to spell) , Taryn , Weijie from cent club,My Band Junior,My Neighbour's Sister who technically still my neighbour but i dunno her well,My another neighbhour who happen to be my soundman's ex-colleague,My cousin priscilla, My ex-tp classmate clarence, Jacky's Ex classmate Farid (spelling),
Pitstopper Gwen
,
Feliza
, Alvin from overseas exercise somehow i think there are some pple i miss out.. but f it la.. u got my point i suppose..
And i also made new friends too.. like Jali, Jeep, Edwin and many more who i didnt ask their name.. BUT.. after so many days of event.. see so many pretty girls.. i nv know any new char bor.. damm... FUG!!
After talking so much.. also hungry liao la..
HUNGRY GHOST!!
Mr.Smith, ITE - It's NOT The End !!
"我就是我行我素 我沒有風度 我只有態度 你說我太酷"