Foreplay
Like my new heading??
It might just be a very simple comment from the guy who work at the katong comic shop that day..
He got this comic shop..it's his hobby.. or shld i say was?? his message was one full of satire.. He's tired i believe.. he spent so much effort n time on his shop n comic but according to source..he seems to be losing money..
so shld one make his hobby into a job??
Isn't that the perfect combination pple always say?? or at least wat i heard .. especially from sports men.. they spent time playing their favorite sports and on the other hand making money.. lots of them..
even like BH? BanYj? i believe they enjoy their job as well as the money they are earning..
but there are pple who spent so much time trying to make their hobby into career but failed?? pple like musical? actors? how much have they suffered b4 making it there??
it's not like everybody have the chance making dream come true just by another sponsored competition..
I love boardgame.. i play boardgames.. i work boardgames..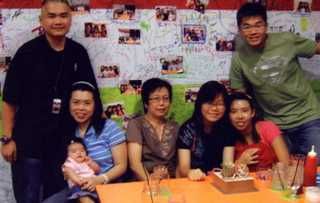 Joyc's 24th birthday
Pitstop is not only a place where i work.. it's a place i make friends.. i see happiness.. and a place for me to "make love"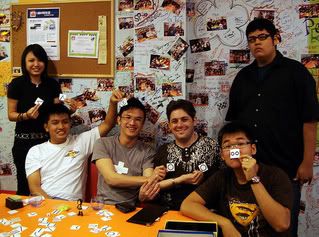 Katoots latest outing with Joe, Gary and gang
A job?? a Hobby?? Passion?? Dream?? Money??
And for those who know me well.. i love kids.. i can eat,play and of cause.. sleep with them~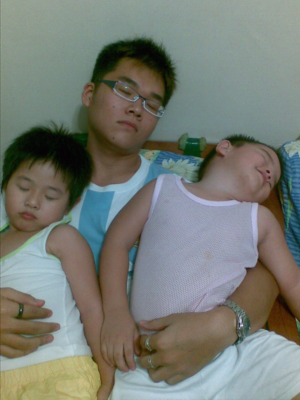 Awww..so sweet
Mr.Smith, Keep on working~
"我就是我行我素 我沒有風度 我只有態度 你說我太酷"