I always wonder what is on all of ur mind when u are jogging?? i see pple jogging round my neighbourhood everyday.. i see pple jog around parks and stuff..
some listen to mp3.. some listen to radio..
I seriously dunno abt u guys but i sure think alot when i'm jogging..Maybe not so much of think.. i will say it's more like jogging reminds me of pple..
I never like to jog or shld i say i nv was able to jog before entering army ( Too Fat la~) So it means i start to pick up jogging as a pass time only after entering army.. It brings back so many pple into my head..
I don't believe it too.. i miss army dayz
Edwin Tay from BMT.. he is one fella who will motivate me to run n run n run when we have nothing to do.. Bernard.. JOhnaton from BMT as well.. even thot this 2 fella are kinda lazy compare to me but they sure can run faster den me and will encourage me not to stop..
Paul Tay from S.I.. he is like my best buddy during course period and even when posted to unit he is still very on.. no matter how tired or busy he was on that day.. as long as i wanna go jogging he is always ready to go.. and of cause Unit buddy like Tan Xuan You.. he is bigger den me but he sure can run la.. this fatty bom bom.. =X
den of cause pple like Jocelin.. Brian.. Ian Quek.. all this pple who will scream n shout at me during my ippt ending point..
And all the singing n lafter when running in company level and platoon level..
I really miss all this brotherly love i get in army.. ( makes me sounds so gay)
It's lonely to jog alone now.. =(
Oh.. ya.. not forgetting the other thought on my mind la.. Praying hard to see a hot lady running pass in nothing more then a tight n thin sports bra with heavy top !! WOOOO~~~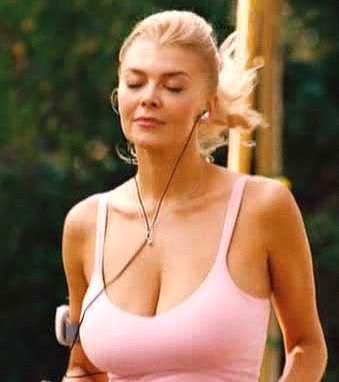 How to motivate healthy lifestyle after army??
CPL.Smith(NS), Any Ladies wanna jog??
"我就是我行我素 我沒有風度 我只有態度 你說我太酷"