Was Watching Friends Season 3 and this is one of the topic and so i thot i might wanna make a list too..
Before i start to review my list, maybe u folks can give it a guess and see how well u know me? haha.. let the game BEGINS!!!
Drum Roll *~
1.Keely Hazell
alot of u might not heard of her but now u sure do and will remember!
2. Vivian Hse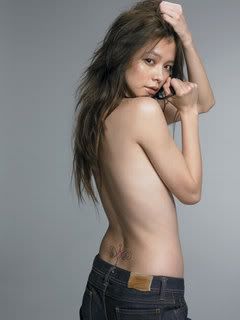 My all time favourite.. not difficult to guess rite?
3. Jamie Teo
ya.. i know daniel ong is doing her.. but i just love her!
4. Xu Qi
yay! yay! she rocks
5. Debbie Wong
u pple know her don't u??
and thos who came close : Step Song , Fiona Xie , Jennifer Anniston , Paris Hilton and linsay lohan :lol:
so now who's on ur list??
"我就是我行我素 我沒有風度 我只有態度 你說我太酷"