Okay.. after talking abt GST i shld talk abt something better.. or maybe someone.. my MOM!!!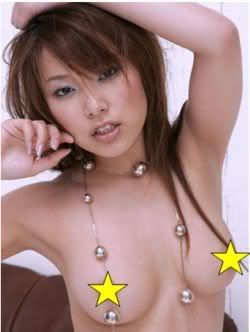 This is my Mom
No that cant be.. i'm kidding u pple.. that's the problem when ur com has too much pron and u just upload the wrong stuff..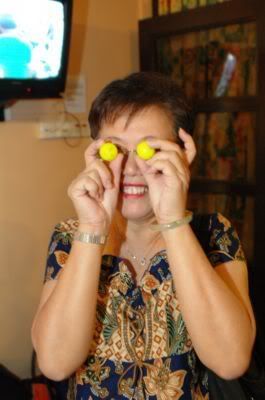 Mdm Tham Kit Kong
now this is my mom.. Mdm Tham..we always like to google our own name at times.. now i've added one for my mom!!
anyway.. abit abt my mom.. anyone who knows me well enuff.. know my mom well enuff..we've gt all the same idea and same problem as well..
all in one word she is wacky.. she may be a woman from the last ERA but her thinking sure is sumthing happening now!!
there's alot that she believes and makes me believe too.. i guess it's the up bringing of her which makes the person i am now..
being responsible.. even if she is not working on the day.. she will go down n take a look at how her co-worker is doing.. and yesh.. she is selling fish balls for dodo and shop n save..
having a wonderful childhood - this is on thing i have to thx her for.. she told me once and i will remember it forever.. quoting her "childhood is once in a life.. if u miss it.. it will be gone.. if u have nv play the see-saw during childhood.. can u do it when u grow up? but on the other hand if u do business since young.. that's what u going to do when u grow up.. is there a difference?? maturing can wait.. childhood dun come again just like that" so i'm proud to say i've a very impressive n nice childhood even when my parents dun earn alot.. i dun go overseas when i am young but i have my fair share of happiness..eating macdonalds playing nintendo and buying "lap sum bao" the black bag with a question mark and u nv know what u get..
Kuai Lan - that's what my mother is.. she believe that u shld voice out wadeva is wrong.. to hell w customers are always rite.. if u are wrong means u are wrong.. Challenging authority is one problem i inherit from her
Wacky - yes.. she is one wacky fella.. u can least expect a woman at her age to be as crazy as a young punk
Open culture - what is no big no small? have u ever burn a r(A) film for ur mother to watch? i've done that.. and well it's kinda a comedy.. haha
Gamer - for those who visit my place u shld know this well enuff.. have u ever seen any other mother who play PS at the middle of the nite like 2-3am and not slping? if not, u shld visit my place..
Friendly - do ur mom know all ur friend? well my mom do at least know all my close friend.. and most of them get punk'd by my mom when visiting.. our dear sian rong,kai kai and many other character who visit me often.. and of cause.. knowing almost half the neighbourhood..walking around her to market makes u feel like a celebrity..
but there is one thing i hate abt my mother..
- on the mahjong table.. she likes to win 1 tai 1 tai all the time.. IRRITATING!!!!
that's all for now.. happy birthday mom!!!
"love is not finding someone u can live with..it is finding someone u cant live without"