My test date is nearing and i'm really lack of practice due to my work commitment..
feeling the stress after Legend Kel pass his driving..
so i did my parallel parking for this 1st time this morning and i dun realli get it man..
so i thot i shld practice abit at work.. how??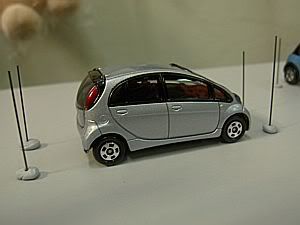 Mitsubishi I = $4.95
Mini Cooper = $4.95
Pencil Led as pole = $0.05
Blu Tag as base = $0.05
Caught playing toy car in office by boss = PRICELESS
Mr.Smith.. self pwnd..
"我就是我行我素 我沒有風度 我只有態度 你說我太酷"