It's a beautiful monday morning..it's the normal monday blues for everyone but not our friendly neighborhood super hero.. SUPER SMITH!!!
Super Smith!! finally got the full costume
While he was doing his normal routine flight.. he spotted a cave man running around looking very panic!!!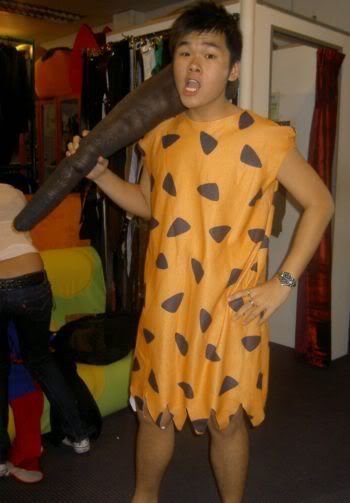 YA BA DA BA DO.. AH DO DO DO
Heck it.. super smith dun speak caveish.. wtf are u talking abt man.. b4 the cave man explain himself.. SUper smith got a bad shock of his life!!!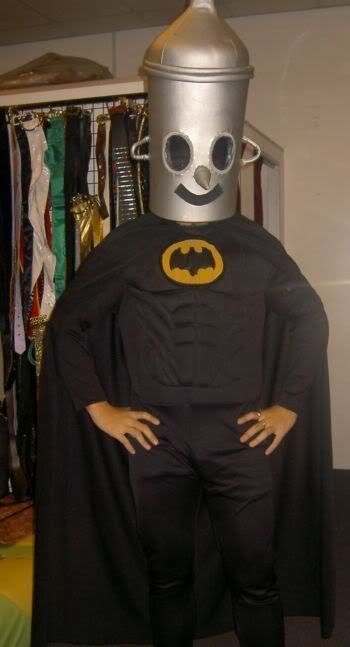 Batman? Tinman? Tin Tin is a Batman?
"OMFG!!! wat happen to u badman.. or tinman.. wait wait.. so are u batman with a tin head.. or a tinman in a batman suit?? i all confuse.." - Super Smith
"Wah lan eh.. u fucking stupid leh super smith.. not obvious is batman kenna curse with a tin head meh!" - mysterious voice
"who is that.. show urself" - Super Smith
Before Super Smith could see clearly who that was.. he was hit by a ray of light!!
Quack.. quack.. quack..
for benefit of those who dun realli speak with ducks.. Super Smith was saying "OMFG.. wat happen to me"
"muahahaha.. THE EVIL FINALLY WINS!!!! " - Evil Step Mother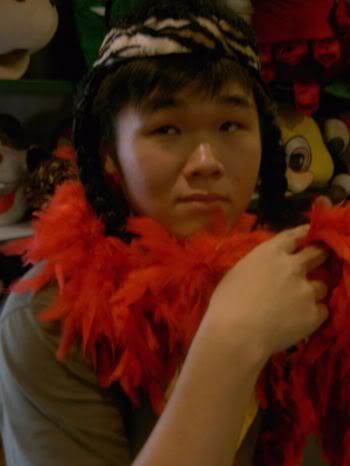 hihi.. intro pls~
So moral of the story is.. evil has a chance to win as well.. but in commercial world u have to let the good pple win.. or else too many pple complain ur movie not nice.. lucky i am a dream chaser and a free lance writer.. so i dun need care what pple say or if they buy my movie or not la~~ hahaha..
Credits
Super Smith - Smith
Caveman - Smith
Tinman/Batman - Smith
Evil Step Mother - Smith
Duck Smith - Smith
Story - Smith
Director - Smith
Logistic - Smith
Backstage crew - Smith
Camera - Mel ( sponsor by vox productions pte ltd)
Costume - No.1 Costume ( thx thx for the sponsor)
Mr.Smith, i make good movie too hor
"我就是我行我素 我沒有風度 我只有態度 你說我太酷"