Foreplay:
Finally watch my TMNT yesterday with dumdum..not too bad sia..the characters inner-self are more developed compare to old school cartoon.. graphic is not too bad and action is A class..but it just dun have the "WAH!! solid"-factor..Story line quite diluted..and Casey Jones looks really ugly.. Conclusion 3/5 sad to say that as a TMNT fan..
OKOK!!! DAY 2!!! after a good nite of slp.. early morning 7+am kenna woke up by Uncle john liao.. and next thing i know was the little Jia Xin pinning on both dumdum and I..Feels like having a little daughter of our own..haha..so cute~
wash up and set out for breakfast with john's gong gong~
Still fighting fit!!
breakfast is one of the greatest battle in life..
1st u have wantan mee..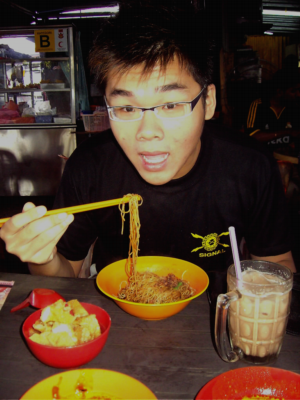 den we got prata!!
den comes in the main attraction of pilah.. turtle bee hoon.. known as "Shui Yu" at pilah.. John's uncle travel to the market and tar bao for us de!!
taste damm good.. and the turtle meat actually taste like those fat pork in "
Kong
Bak Bao.."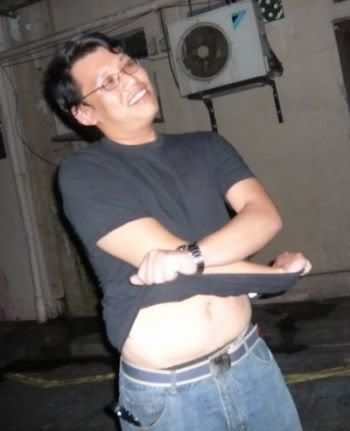 not this kong la!!
After a very very heavy breakfast, we decide to buy some malaysia 4D and try our luck.. Malaysia 4D very jialat.. got 3 company one.. Super Toto , Wan Neng and 1 + 3D.. the super toto ger not bad.. quite pretty.. muahaha..
for putters in singapore we shld know the term "i-bet" fairly well.. which means using a dollar and bet the max combination of ur 4 numbers.. and when u strike u will divide ur winnings according to the numbers of combination..
Still dun get it?? visit
Singaporepool
to find out more!
but wat interest me was the "i-bet" system in malaysia.. it's not know as i-bet but i-BAO!!
wat?? i-BAO??
wat's with the BAO?? so other den i-pod,i-robot,i-bet,i-dol, not we have i-BAO!! this i thing is so getting out of hand la...
Guess wat we did when we reach back at popo house??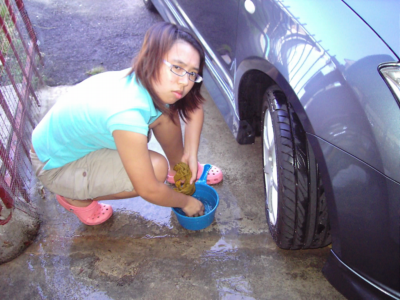 Anti-Child abuse poster 2007
we help uncle john to clean his 370D.. uncle john do things aga aga one.. like got clean can liao.. den i do things is si bei the slow.. take newspaper clean window end up reading it den slowly clean and believe in 慢工出系货.. and dumdum is the only one doing it at the rite pace and cleaning it clean!! not bad for a normally lazy person.. :lol:
Was watching the tv with the kids and they are really rowdy.. climbing all over me and playing like mad.. i almost gone crazy playing w them..
soon.. it was nap time AGAIN!!!
soon.. it was LUNCH!!!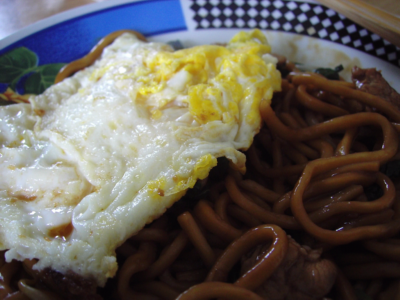 John's popo legendary fried egg and hokkien mee.. this is realli nice.. but we were realli full from morning's breakfast..:lol:
that's the last meal we had at pilah and den for home we set off!!
we have quite a few pitstop this time.. we stop at giants to buy some food home..we stop at another place ..i dunno the name la.. we spent around 100RM on food for pple at home..so dun forget to come collect some of them if u want hor.. Free For All..
den dumdum actualli help to drove back from the highway for around more then an hour..and john's dad say dumdum driving skill quite stable and not too bad..dumdum is so happy lo..haha.. anyway she loves to drive ma~
That sums up the whole of road trip 2007.. not too bad eh?? even my pictures not too nicely taken.. writing skill also not as powder full as many but i did manage to make pple around me have the itch of traveling.. like loserkeong and yandao PC.. :lol:
Mr.Smith, i want a rave party next time
"我就是我行我素 我沒有風度 我只有態度 你說我太酷"