Current Mood :

everyone else in the company looks so busy.. den all i do ish look around.. also cannot like kip asking them can let me do anything and disturb them.. so i just sit around n wait for boss order lo.. so embarrassing..and sleepy.. yawnz..
deardear had her wisdom
tooth
tooth removed yesterday.. it's all 4 of them.. at CGH.. everyone also kip commenting aiyo.. siao ah?? all 4 at one go.. but dear dear dun care la.. she wana do it once and for all.. so all four lo.. brought her there at 8am and left her there alone..so poorthing..
by 1300hrs everything already done.. the nurse called john( cause he duty off..so i ask him for help to pick deardear up..realli thx thx him ah) nurse ask john to go at round 1530..cause need to wait for the med effect to be gone b4 waking up ah.. but when john reach there dear dear still slping.. until 5plus then they left lo..
den now deardear look so poorthing..whole face like char siew bao (big) =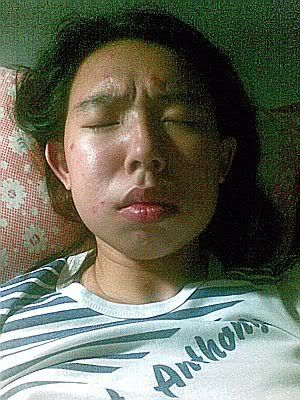 maybe cannot realli tell from the pic..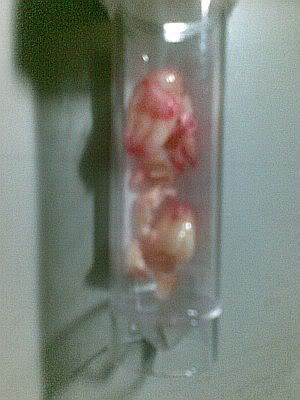 blood diamond..
Mr.Smith,HELP!!someone help me pls!!
"我就是我行我素 我沒有風度 我只有態度 你說我太酷"