So Risk Mama
nadnut
decided to do sumthing else after kicking enuff of a$$ with risk , and it's nothing but more cam whoring and started a Curse of Golden Can Campaign..
So it's a do all u can using RedBUll, take foto to support her.. i hope she will donate 1 cent for everyphoto to the children's home.. or maybe SPCA..
So here I Go!! Always helpful!!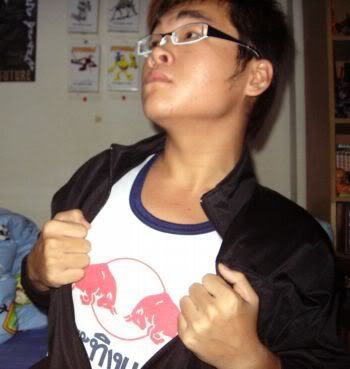 Super Bull !!
I wanna start one Campaign using durex.. anyone wanna support me??
Mr.Smith, No Animals Were Kill during this foto taking~
"我就是我行我素 我沒有風度 我只有態度 你說我太酷"