If u guys look around you recently.. u'll actualli see lots of new taxi around.. some time back we have new company like the "gas" taxi.. den the sliver cab.. den the green one.. den mroe n more design.. we have the different series of menz.. den we have the gold n big ones.. we have the white and big one which many like me do not realli know their name.. i wish some webbie can explain this to us..
but realli realli recently.. i actualli spotted the blue comfort taxi in hyundai sonata type wor.. it looks realli comfortable but question is , is it more expensive? and is it worth it?
and on top of that.. i actualli saw this baby lo..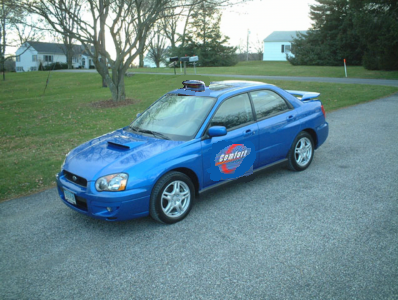 No kidding.. WRX
alrite.. i know nuts abt Photoshop.. i use paint.exe which explain the lousy quality.. but oh well.. it's all fun..
Mr.Smith, Trying to be funny - AGAIN
"我就是我行我素 我沒有風度 我只有態度 你說我太酷"