Location : Liang Seah Street ( Beside Bugis Junction )
To Get There : MRT Station - Bugis.
Price Range : Relativly Cheap and very affordable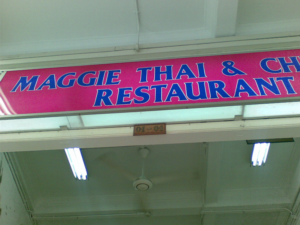 This is one of my most visited "Zi Char" Stall. It was 1st spotted by faith and was intro to my silly dumdum..den she brought me there and we really love it. I've brought my mum as well as my campmate and they all love it too.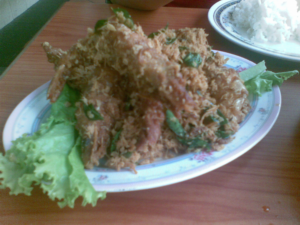 Dear dear's Fav - Cereal Prawn
The above come in 3 sizes and wat u see is actualli a Small size which consist of 5 prawns and at a price of only $12.
Butter Squid - My favourite
This is my fav.. butter squid.. the one u see above is small size and it is $8
TOM YAM SOUP!!!
What is thai food without tom yam soup? This might look plain to u but in fact this is the best buy and highly recommended man!!It's nothing like other Tom Yam soup out there.. alot of pple will say they dun like the taste of tom yam.. especially after trying those instant noodle.. but this is nothing like that!! MUST TRY LAH!!!
Totaly Spending for two - $24/--- SO CHEAP!!! comparing to eating a steak at Jack's Place.
Conclusion by the Pro? 5 STARS!!
Mr.Smith, Feeling Hungry
"我就是我行我素 我沒有風度 我只有態度 你說我太酷"