i know i know.. i know it's all over.. but i've just got time to sit down and get this up.. remember the jack n jill i made everyone eat when coming to my place?? i've got it all and now i got a simple green board.. some tags.. 1 white marker.. and this is how it looks now!!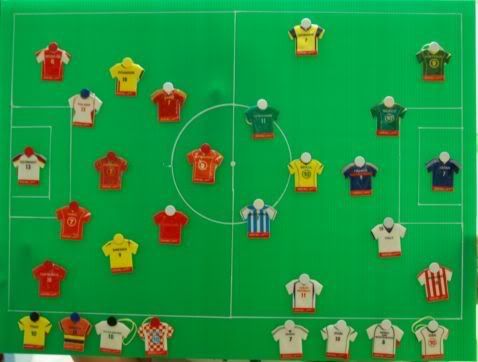 much better den throwing them on the table.. and yeah.. the team is abit unbalance and i dunno why ballack is the keeper.. i just feel like making him the keeper.. haha
"love is not finding someone u can live with..it is finding someone u cant live without"