QOYD : CPT TEO HWEE KEONG "My life is boring.. but i enjoy my boring life"
sometimes it doesnt matter how others look at u.. just be urself - self esteem
So much to update..so little strength to talk..
life's like crazy now
- spend happy time at happy hour in camp.. see my PSO fucking drunk.. damm fun..
- spend busy time doing air weapon competition
- spend worry time on my friends.. many friends.. having love problem..family problems
- spend praying time.. sumthing bad happen to my brother.. well not all's bad yet..just pray
- spend garang time w campmates @ NDP
- spend loving time w my dear dear on the shorten weekend
- spend gaming time as my 2.6 PSP have be DOWNLOADED!!
more pic less talk bah..
this is funny..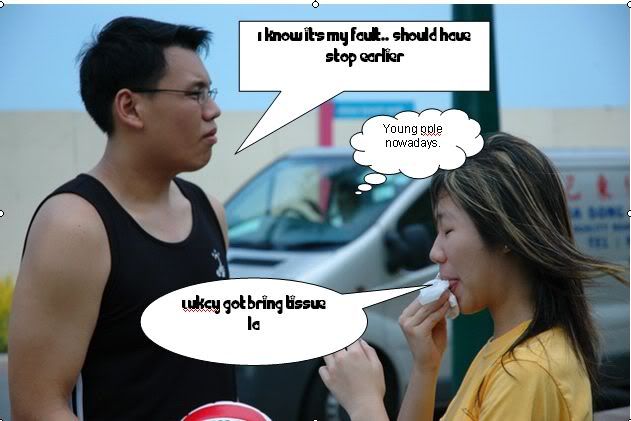 my pc.. my friend.. my buddy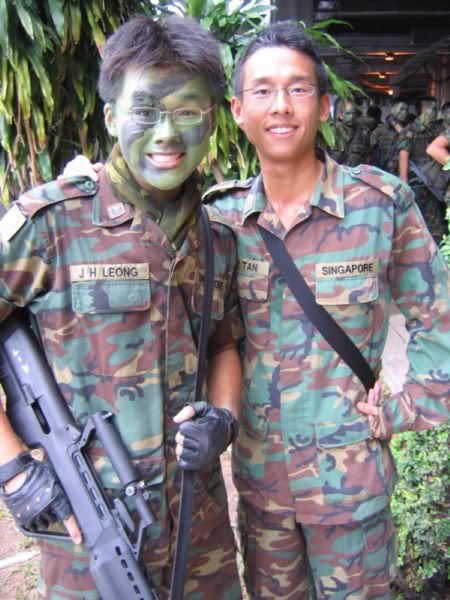 my posterize dear dear!!
"love is not finding someone u can live with..it is finding someone u cant live without"